Find the right boat for you
Boat of the Moment
Boat REF# 326006
US$599,995.00
1x diesel 170hp
2009
18.30m
St.Lucia
View Details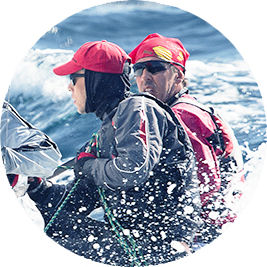 Selling your boat?
We take care of every step when it comes to selling your boat.
1
Your broker will advise you of the most suitable price to market your boat at.
2
Your broker will work with you to create a detailed listing for your boat.
3
We handle the negotiation process for you, ensuring you get the best deal.
Why Boatshed?
Boatshed is one of the world's largest yacht brokerage groups that prides itself on giving potential buyers the most complete and accurate picture of the boat that they want to buy.

Boatshed Brokers personally visit every boat that they list, taking unlimited photographs and videos which are available online to registered users anywhere in the world.
Read more
Here's what our customers have to say...
We cannot say enough about Andy at Boatshed St Lucia. Do yourself a favour and listen to everything Andy directs you to do in order to sell or buy a boat. Andy knows this business like no other and will sell your boat. Or find you one most suitable…
— Richard & Hannah, Boatshed St Lucia
Perfect! I can't thank you enough for all you've done to make this happen. I really appreciate all the things you have done, big and small. I'm sure I don't even know half of it!
— Daniel Bower, Boatshed St Lucia